Sunday, August 29, 2004
Left click to download.
Here is another song that I heard for the first time on my holiday and rushed to download when I got back. As you may have guessed from the title, it's Sweden's official Olympics song and it's as inspiring and encouraging as you can imagine. E-type is one of the top Euro-dance artists and has been in the music industry as both artist and producer for many years. Olympia is currently no.4 in the Swedish charts and E-Type will be performing it in Stockholm tomorrow when the country's top athletes return from the Olympics.
Friday, August 27, 2004
Hello! This is Jessica back from Sweden and this song was my favourite discovery from my holiday. I'd never heard of Christian before but the video was on Swedish youth channel ZTV several times and on the radio regularly, and I soon found myself singing it's catchy lyrics and tune. Christian sings quite high and his upbeat soulful songs sound like a poppier Maroon 5 or the kind of music I'd like to see Will singing in future. The most similar artist I can think of is Thicke, who's excellent When I Get You Alone I posted here a few months ago, or you might know him as the writer of Will Young's excellent song Very Kind. Paint By Numbers is 24-year-old Christian's second album (the first was 4 years ago) and he impressively produced most of it himself.
Sunday, August 22, 2004
Hello, This is Greg. I have to apologise. My computer has very inconsiderately gone and caught itself a virus. Which is a bitch. As a result I have to use public computers (eww) to go about my interneting. And as a result, I cannot post any top-class 'choons'. My computer will not be returning from hospital til Tuesday at the earliest by which time Jessica will be bakc. In short - I'm a rubbish stand in.

I'm dead gutted, I ahd some Lolly, Katie Melua, Busted and Avril Lavinge songs ready and waiting to post (no really). I was also going to post WInta - 'Hot Romance' but I guess that's gone to shit too. AND in the whole virusy thign, I'll probably lose my whole mp3 collection. I know, It's such a tragedy.
Thursday, August 19, 2004
Missy Higgins is an Australian singer/songwriter. She sounds a lot like a more pleasant, more likeable version of Katie Melua. But please, don't let the Melua reference put you off, because it sways a lot more towards being indie. But don't let that put you off either. It's piano and acoustic guitar led and it's rather fab. Her voice, like this song, is sensational. This song is taken from the EP of the same name. Yes, acoustic guitars, EPs, singer/songwriters, I'm worried Jessica won't approve. But... oh well. Missy Higgins' website can be located
here
.
Wednesday, August 18, 2004
This is an very ace, aggressive sounding song. It has lots of shouted "You're looking fierce girl"s over the crazy electro-ish dance music. It pretty much a homage to 'fierce girls' like Missy Elliot, Kat Slater and Burberry wearers. What makes it even more ace are that Fierce Girl are gay AND one of them is called Greg. They're also 'sexy scally popslags from London highrises' which makes them sound seven shades of ace. Anyways, Enjoy!
Oh and Re: the pictures all being messed up and looking a tad weird - blame Jessica.
Monday, August 16, 2004
OK, I'm only here for a week so I've decided I'd do something a bit different, because I'm that kind of ker-razy person. Wooooo. I'm mad me. So anyway, I've decided to do a magical mystery song. I may do some more (depending on how bothered I can be). The songs could be awesome, or they could be craptactular, that's the gamble you've got to be prepared to take. This song in one word: unbelievable.
This song is fan-flipping-tastic. It is quite possibly the best song I've heard all year (no, seriously). It's just a top class pop song. Do was, if memory serves me correctly, the vocalist on DJ Sammy's song 'Heaven' from a couple of years back. This is about 17 million times better than that song. I don't really have anymore information on Do because she has an extremely silly name. As a result, I don't even have a pretty picture of her, so she's been replaced with this woman with a question mark on her face. I think she's from Holland, but I don't know for sure. I honestly can't think of a bad thing about this song, it really does have it all. I suppose it has to be heard to be believed, and now you can hear it. I absolutely love this song.
Sunday, August 15, 2004
Right, Hello. This is Greg, the temporary replacement whilst Jessica is on holiday in Sweden (I'm so jealous) and I apologise in advance for anything I may do wrong. Anyways, my first post is a crackingly good song (well I think so). It's by the Beu Sisters who are Candice, Christie, Jilaine, and Danielle Beu and are actually all real life sisters, unlike those lying Scissor Sisters. They are American, and as a result this song sounds very 'American' (coincidence, I think not) but don't let that put you off. They are on S-Curve Records along with the mighty Joss Stone and sound relatively similar to her, which is always good. Anyways, this is a very pretty song and it has been taken from their album 'Decisions. Enjoy! Oh and their website is
here
.
Tomorrow morning I am heading off on my pop pilgrimage to Sweden, the home of pop itself, so I am leaving Into The Groove in the hands of the ace
Greg
. Please don't make fun of him for liking Brian McFadden. That's my job!
Saturday, August 14, 2004
This is the brand new single from Da Buzz and it's rivalling their previous single, the ace Dangerous, for my favourite Da Buzz song. Da Buzz are a female singer and two male DJs and they are one of the dancier groups in Swedish pop. The verses are quite simple but the chorus is strong and angry, with the opening "how could you leave me?" almost shouted. There's also some great "ooh ooh"s.
Friday, August 13, 2004
Kjartan is the latest Idol winner in Norway and from the sound of this song he's a lot more interesting (although just as strange-looking) than predecessor and World Idol champion Kurt Nilsen. This song sounds like a poppier version of something the Rasmus would do and it's just as catchy as In The Shadows. It even has a triumphant winning theme to it, so it was a perfect winner's single. If only the British winners were allowed to sing a song that actually sounds like it should be in the charts now and not 5 years ago.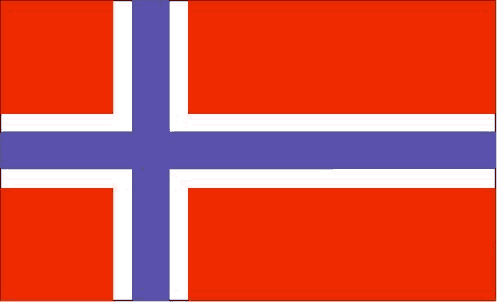 Wednesday, August 11, 2004
Left click the title to download.
Yes, another blonde Norwegian! This is Maria's new single, sounding suspiciously like the pop classic Cruel Summer but rather good for it. It's a catchy pop song, nothing groundbreaking, but nice and of course summery. Maria is 18 years old and has been releasing singles in Norwaty since 2002, including a no.1 duet with ex-a1 member Christian Ingebrigtsen. She was the first artist in Norway to reach the top 3 in the airplay chart with the first four releases from a debut album.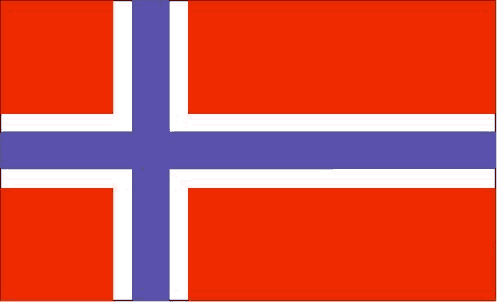 Saturday, August 07, 2004
Annie could well be the next big thing in pop with this brilliant new single which soared into my top 10 of the year so far when I heard it for the first time a few weeks ago. Annie is a pretty, young blonde from Norway but unlike the Norwegians I've posted before (Maria Mena, Venke Knutson) she is more 80s bubblegum electro-pop than mellow and guitar-based. You might know her from her guest appearance on Richard X Presents The X-Factor, his 2003 album and Richard has actually produced this catchy new single, and if you have a very good memory she did have a dancier Madonna-sampling single out called The Greatest Hit a few year ago. The best bits of Chewing Gum (which worrying was a recent NME single of the week!) include the cute "Oh no!"s in the chorus, the self-referencing "hey Annie"s in the first verse, and the middle 8, "I don't want to settle down, I just wanna chew gum". Whether this will do as well as it deserves to is yet to be seen, but I am firmly on the bandwagon!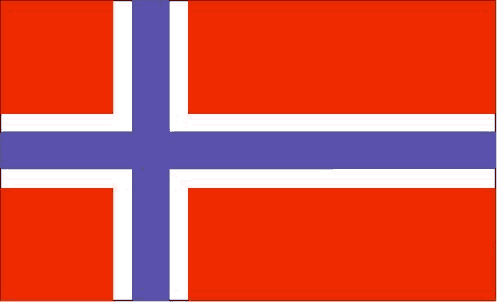 Since many have been converted to the ways of Darren Hayes by his new electro-pop single Popular, here is my favourite track from his first solo album Spin. It's an upbeat poppy track about stalking someone and being obsessed with them. There are some more electronic songs on Spin as well, such as Crush and Spin, which are my 2nd and 3rd favourites. OK so some of the slow ones are not for everyone but I think it's well worth getting the album and just skipping I Miss You (which even I don't like much) and you can even try and spot the songs that were originally written by Darren for Britney and *N Sync, but he liked them too much to give them away in the end.
Wednesday, August 04, 2004
I gave you a song from K-otic's debut album a while ago and it went down quite well so seeing as I never miss an opportunity to share my love of this very ace Dutch group, here is one from their second. This is when Sita had left and was the first album to be released since I discovered them so it was a very exciting time for me - the height of my K-otic obsession. This track is probably the poppiest and catchiest song on the album, which is very varied in style as each member got a song of their own. They ranged from rocker Martijn's Scream And Bleed, which was surprisingly good considering it's name, to Rachel's version of Lonestar's country ballad Amazed, which was again suprisingly good considering the original. Interestingly, Hold On My Heart was written by
Per Gessle
from Roxette. It doesn't really sound like Roxette to me, though. See if you can recognise his influence. The album is going for an incredibly cheap E4.99 on the link below so now is a great time to buy it.
I have also re-uploaded the V track from a few weeks ago so if you missed that first time here's your second chance, you lucky thing!