Saturday, May 29, 2004
It was very hard to pick a Sita song to put up here but I've gone with Popstar because it's instantly catchy and tons of fun. Sita was a member of K-otic, the ace Dutch band I posted about recently and you may know her for her song Happy which was released in the UK in 2002, although it sadly missed the top 40. This particular song was written by Swedish poppet Robyn and was the second single off Sita's second album Come With Me.
Friday, May 28, 2004
This girl is following the rule that all Norwegians' names must include the letters k, u and t in that order - Kurt Nilsen, Knut Anders (Eurovision). Whether she is knuts or not, this is a fabulous pop/rock song and I love her voice. The lyrics are quite angry, but there's a really cute but where she sings in quite a high voice, "You are, you are, you're just a fallen star" and she sounds a bit like my favourite Dutch girl, Sita. It was out in 2003 in Norway and was Venke's debut single. What interested me about her first was the fact she's worked with Erik Faber, Norway's answer to Ben Jelen (but often better) and she does actually sound just like a female version of Erik would, so if you like this you should give him a listen too.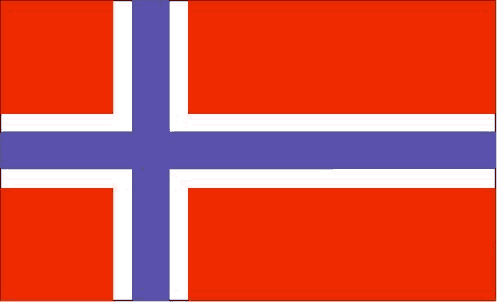 Thursday, May 27, 2004
Lambretta began as a small Swedish indie/rock group, but since taking on young blonde Robyn sound-alike Linda, they have become quite a success. Their style is now pop/rock and their songs are great fun. Bimbo tells of Linda's hate for a tarty model who has stolen her boyfriend, and includes striking lyrics such as, "She's been faking since day one, a friendly kiss includes no tongue", "Who's she looking goofy in a Gucci dress?" and "Which bone in her body shall I break first? The bimbo's gotta go!" Such angry words from such a nice looking girl! Well...maybe not in that picture. Evil eyes! Interesting fact about this song is that the famous Max Martin is one of the writers. If you like this, try Creep which is also very very good.
Tuesday, May 25, 2004
Everyone should have a song that they can listen to and be cheered up, no matter what. This is mine. B3 are an immensely cheesy German boyband, but this song actually benefits from the cheese. It's just the happiest and most summery song I've ever heard and I never get bored of it. I would recommend this to anyone who likes O-Zone but even if you don't, as long as you've ever liked one Europop song, you'll no doubt like this. Also quite amusing is that they are called Tim, John and Blair. I was expecting Lukas, Alexander and Jan. Maybe next time!
Sunday, May 23, 2004
As I'm going to see Will live tomorrow night (Yes I am excited!) I thought it was only right that I posted my favourite Will performance. This is great because it holds many memories for me but it's also a fantastic rendition of Light My Fire. I prefer this arrangement to the single version as it's somewhere between the Doors and José Feliciano, unlike the single which was very much a cover of a cover. There is a fantastic bit at 0:53 where Will sings "TRY to set the niiight on fi-ire" at the top of his voice and it just makes the song. So, enjoy, reminisce and wonder in Will's own words, "how this could ever be considered average".
(right click & 'save target as')
Avid fans of
Dirrrty Pop
(anyone?) and my fellow Euro pop obsessives might know this group as the winners of the Dutch combination of Popstars and Fame Academy, Starmaker and my favourite girl/boy group ever. Everything was decided by the fans, from the band members, the band name, the first single and even who should release a solo single (the winner was Sita, who'll be covered here soon no doubt). This track is one of many pieces of brilliant pop from K-otic's debut album Bulletproof (buy it
here
) and was actually shamelessly stolen by US Popstars Scene 23, who created a far inferior version. K-otic all have interesting voices which really suit the songs and although some of their singing talents are debatable, there is something really charming about their sound and this is such a cute, catchy mid-tempo love song, it's really the best I've heard of it's type. I just love it!
Saturday, May 22, 2004
First of all I want to thank AcerBen for posting this so quick on
Mp3 Locator
so I could put it up here. As visitors to Dirrrty Pop will know, I'm a big fan of the boys of Phixx (particularly the gorgeous Andrew and Mikey) so I always get a bit excited when they have a new single out. I was a bit worried about this one as I've never liked Duran Duran, but the more I listen to the track, the more I love it. I don't know if it will save them from the Dumper, but 3 brilliant singles is better than none at all. Click
here
for their official site.
Many predicted this to be a massive hit when it was released as this band were a big project of the Stargate production team, responsible for much of Blue, Misteeq, Samantha Mumba, S Club 7 and Five's material, among others. The track may sound a little dated now but it's very catchy, late 90s-style pop-r'n'b, easily as good as All Rise, Gotta Tell You or Keep On Movin'. It would have been a hit for any of those artists. Click
here
for the Stargate web site.
Shebang are a fantastic Swedish pop-rock girl band. Lots of attitude, lots of fun and although their voices aren't technically amazing they sound perfect for these kinds of songs. Romeo is one of many great tracks and comes from their debut album The Whole Shebang which can be bought for just £8.69
here
. This was their biggest hit in Sweden and is currently being promoted in Germany, but they've made plenty more ace tracks since. The singles, Temple Of Love, Crash and So Come On are all worth a listen and clips from their second album, along with more info on the band, are available
here
.
Thursday, May 20, 2004
Avid watchers of the music channels may know NG3 from their single Holler which was shown a bit earlier this year. It was a bit rubbish to be honest, but this track, The Anthem, is nothing short of fantastic. It's very girl powery, with the best spelling out of "r-e-s-p-e-c-t" since Javine and a scary sounding man saying "NG3" throughout the chorus. I love this song because it's so cute and happy whilst still being quite 'kick-ass'. Anyone who downloads this will without doubt find it stuck in their heads for a very long time. Their album, acely titled Nasty As We Wanna Be, can be bought
here
.
Wednesday, May 19, 2004
I am absolutely loving Gavin Degraw at the moment and this is one of many brilliant songs on his album Chariot. The single I Don't Wanna Be will be familiar to Americans, the Irish and possibly other foreigners who've caught an episode of One Tree Hill as it's the theme tune. If I had to describe his music with a comparison to another act I'd put him somewhere between Maroon 5 and grown up Hanson, without excess band members (or Ryan Dusick :(). It is, like Maroon 5, rocky-soul-pop, but overall these are just brilliant songs with great melodies and lyrics. This song, Just Friends, is a heartbreaking sing-along ballad. It's an angry song but it's sung with such sadness and gavin's voice sounds better than ever on it. If you like this I recommend a listen to Follow Through and I Don't Wanna Be (official site
here
) and a purchase of his album for just £11.95
here
.
Thursday, May 13, 2004
You'll probably remember Robyn for her late 90s hit Show Me Love - and who could forget that piece of absolute aceness? She also had smaller UK hits with Do You Know (What It Takes) and Do You Really Want Me, but has not been heard of here since. The story in Europe and particularly her home country of Sweden is entirely different as she is still one of the top pop acts, releasing excellent tracks like this. Don't Stop The Music is the kind of song that today's pop acts need to be releasing and has already been covered by serial song stealing girl-band Play. I am always changing my mind on the best track from Robyn's album of the same name - Blow My Mind and Still Your Girl are two of the best. Click
here
to purchase the album for just E11.90 (£8.02) inc. postage.
The first of three singles released by Swedish pop act September, who have recently toured with A-Teens. The follow-up singles We Can Do It and September All Over are equally brilliant, but this is the poppiest, catchiest and my personal favourite. The singer's voice is a mixture of Jo and Rachel S Club and the songs wouldn't be out of place on a mature Steps album. The September album is available to buy at a very reasonable price
here
.
Hello there! Welcome to Into The Groove, the brand new MP3 blog to accompany my pop blog
Dirrrty Pop
. Here I will be regularly posting favourite mp3s of mine, including rare pop tracks, forgotten gems and the best new songs from all over the world. Each song will be accompanied by a short review and can be downloaded with a right click and selecting 'Save target as'. Enjoy!