Wednesday, June 30, 2004
Left click link to download.
Verbalicious is a 17-yr-old MC from Leeds who is releasing this, her fab first single, in a few weeks. It is obviously an 'urban' sound, her rapping/singing is quite typical female rapper style but the song is great because its also a bit rocky with a great bass line and full of girl power attitude so it turns out sounding like a mixture of Lisa Left Eye and Pink and is very catchy and exciting. I can certainly imagine this being a massive hit and it deserves to be because I think its fantastic. Also look out for her album scheduled for this Autumn, if its anything like this good it'll be unmissable.
Wednesday, June 23, 2004
Left click to download.
I first heard of BT as the producer of my favourite 'N Sync song, Pop, so I was very interested to hear what this song from BT's own album and featuring JC Chasez from 'N Sync. I wasn't disappointed cos this is a great, catchy dance-pop number which sounds amazing turned up loud with headphones, as all the best songs do. There are high bits, a vocoder, a bit that sounds like "rabbit's arm" (do rabbits even have arms?) but is actually "ravaged heart" and JC sounds brilliant as ever, really suiting the song. If only all dance music sounded like this!
Monday, June 21, 2004
You'll probably have seen Danish pop starlet Natasha in the current Lacoste outfit where she sings her last single, a fairly big hit in Europe called It's Over Now. Before that she had a very cute single out, Why (Does Your Love Hurt So Much?), and this song, Save Your Kisses For Me is not a Brotherhood Of Man cover but Natasha's catchy new single.
Thursday, June 17, 2004
Lucy Woodward was one of the many US (although in this case she was born in England) pop-rock chicks who appeared in the wake of Michelle, Avril etc.'s success and she is quite possibly my favourite of the bunch. Her songs are very catchy, more pop than rock, but still a few guitary bits. Great pop hooks and plenty of girly attitude. Stacie Orrico's ace hit (There's Gotta Be) More To Life originally appeared as a b-side on this very single and that gives you a good idea of the sound to expect from Lucy. The follow-up single, Blindsided, is equally if not more ace and the album tracks What's Good For Me and The Breakdown are also worth a listen.
Friday, June 11, 2004
I was a bit bored this morning so decided to get creative with an mp3 editor programme I downloaded. This song is a mix of the new rap single Tipsy by J-Kwon and the 'classic' Teletubbies theme tune. It's only about 26 seconds cos I couldn't bear to listen to either song for much longer.
Saturday, June 05, 2004
It took me a few listens to realise the greatness of this song, but I now love it very much. It's a slightly rocky, bitter love song but the chorus and even the verses are very powerful and anthemic. The first verse is quite simple but very effective with it's quiet anger, and it gradually grows into a real shout-along song. There's a great line where he sings "well everyone's got needs but...what about mine?" He's got lots of other great songs too, such as Open Your Eyes and Yesterday's Call which are similar to this or Last Night's Boogie which is a little more upbeat. He's quite a buff hottie too, in a lovely Nordic way. PS. thanks
Edward
for the Faber tip! :D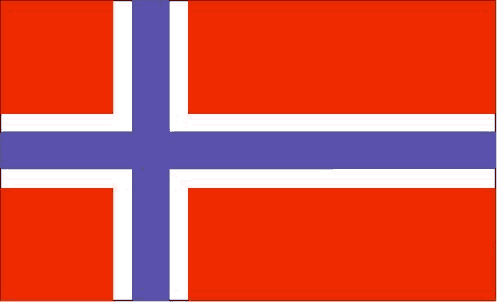 Friday, June 04, 2004
Will fans will know Robin Thicke as the writer of the excellent Very Kind and you may have spotted the video for this track on MTV Hits or TMF in early 2003. Despite being a big hit in Europe and doing reasonably well in the US, it never took off here, which is a huge shame in my opinion cos it's a massive, brilliant track which deserves to be a hit. Robin's soulful vocals mixed with a classical sample, an urban outlook and great lyrics work surprisingly well together. It's just a shame there wasn't much to equal this on the album that followed, but Brand New Jones is worth a listen. An interesting fact which probably means more to Americans is that he's the son of 'Growing Pains' actor Alan Thicke.
Thursday, June 03, 2004
This is a cover of Kate Bush's classic by Dutch sextet Within Temptation and has caused many an argument between me and my Dad. I like the original but there is something about this version that I adore, while my Dad is a big fan of Kate Bush yet hates this. But don't worry about his opinion and download this anyway because it really is pure aceness and you don't even have to like the original to see that. It has theatrical vocals of an entirely different kind, has brilliant panpipes and is the sort of song you can help but sing (or yell as it really is) along to. Within Temptation are a pretty good, unusual band already but this is definitely my favourite song of theirs. They are a pretty hard band to describe. They sound a bit like Evanescence on this track, but are much more peaceful and hippy-ish with most songs about nature and fairytales.
Please tell me if the download works for you or not.
Before Girls Aloud and even the Spice Girls, Shampoo (Jacqui Blake and Carrie Askew) were inviting young girls to join their gang and cause havoc wherever they went. You will undoubtedly know Shampoo's notorious debut single Trouble ("uh oh, we're in trouble" etc.) and you might remember the equally ace Viva La Megababes or the fact that they were massive stars in Japan. Girl Power was their 4th single and it's full of fun and girly rebellion, such as, "I wanna be evil, I wanna be bad, I wanna drive my next door neighbours mad!" Click
here
for the full lyrics.