Thursday, December 29, 2005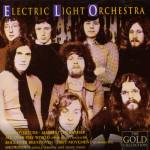 Have you ever wondered what would happen if the Beach Boys worked with Fleetwood Mac and got Bodies Without Organs to remix it? Well, neither had I, but now I know and I'm very VERY pleased about it because this is absolute brilliance. Some of you will remember this song from when it was released in 1986, but it only got to no.28 and I only heard it for the first time a few days ago. For those of you who haven't heard it before, I warn you: Don't download this unless you want to be singing it for the rest of your life!
Friday, December 23, 2005
We've had the jolly Christmas party song, so here's one for those of you who find Xmas a bit depressing. I'm not a particular fan of Mew since the other songs I've heard by them have been quite unimpressive, but this one is the total opposite - it's stunningly sad and at the same time so lovely and uplifting. It sounds like staying inside and doing far too much thinking.
I promised Christmas songs, so I'd better get on with it, since there's only 2 days to go til the big day and listening to Xmas songs after that is a bit depressing really. First up is what was my favourite Xmas discovery last year and one of my favourite Xmas songs of all time. As you will have guessed, it's a cover of the Band Aid track, but there's no sincerity here - this version is all about the fun and it represents Christmas and all it's jolly capitalist frivolities far better than anything involving Sting or Chris Martin ever could.
Wednesday, December 21, 2005
This song is credited to Kylie Minogue, Richard Stannard and Julian Gallagher, but I am presuming this to be a mistake as there are several on the sleeve of the Bravo compilation CD it features on. It is especially strange with the singer's name being Danii as well - perhaps this just confused the poor Pole writing the credits? Whether it's written by Kylie or not, it's a completely fantastic song which sounds like a combination of Lene Nystrom and Elize. It's catchy, fun dance-pop at it's very best and a very exciting find for me - I haven't stopped singing it for weeks!
Tuesday, December 20, 2005
Like many artists in this top 10, Stereoliza has proven rather elusive, but my research has told me that they are a duo fronted by the blonde girl in this photo, who are Ukrainian but currently popular across Eastern Europe. There's no sign of an album or any songs other than this one, but it hardly matters when this one is so fabulous. My favourite bit has to be the first line, which sounds like "Leeps schneeps heeps eeps" and may well mean something in some language somewhere but sounds like absolute nonsense to me and all the better for it! The song sounds like the music Alex from World Idol should have made. It's insane and this young lady is clearly brimming with girl power.
Monday, December 19, 2005
Hop over to
Dirrrty Pop
RIGHT NOW for a very special Xmas treat!
As you can tell from it being no.3, this was one of my absolute favourite Polish discoveries, although once again they're not at all Polish. They're American! But I'd never heard of them before so I think they're yet another act only well known in Poland. This makes Poland the country equivalent of pop blogs, where we pick songs from anywhere in the world, whether they are popular at home or not, to rave about. Or just the European equivalent of Japan. Apparently one of Ringside, Balthazar Getty, is a famous actor. I've never heard of him but anyone called Balthazar gets my approval!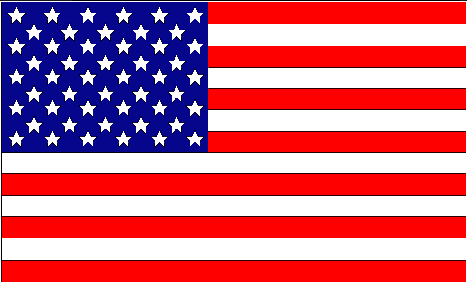 Sunday, December 18, 2005
Blog 27 are a Polish teenage girl duo, and so far they've only released cover versions, yet neither have been exactly what you'd call obvious choices. First, they released Uh La La La, an Alexia cover, which I posted on
Euroshare
last week, and then this cover of Hey Boy, a 2-year-old single (video
here
) by the only truly ace rap group around, Teddybears Sthlm. They may be crazy Swedes but they seem entirely sane compared to Polish pop stars. It seems insane Alex from World Idol was not a one-off - they're all like that!
Friday, December 16, 2005
I'm sure you'll remember ATB's no.1 hit 9pm (Til I Come) from a few years ago, but whether or not you liked it should not affect your downloading of this, as its a very different sound. It's still dancey, but more like an acoustic pop song with a dance background. The singer is Jan Loechel (left), a semi-famous German musician, and I'd like to hear more from him cos he makes this song so much better than what I expected from ATB. This song was actually released originally a few years ago with a female singer, but that version is not as good, although I suppose some people may prefer it.
Monday, December 12, 2005
Iris are an American band who are not even on a major label, yet they have been very successful in Poland, with this song reaching no.1 in the Eska radio charts! It's a great song as well, although by the look of them they didn't aim for it.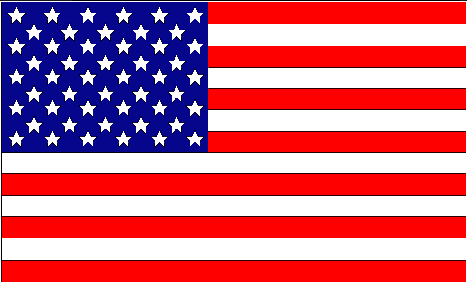 Saturday, December 10, 2005
Considering Lasgo usually make female-fronted Euro-trance-pop, I was rather surprised to find out this was by them, but I'm certainly not averse to the change in direction as this is a rather good song. Probably not the best ever song called Who's That Girl, but the competition is almost unbeatable so it's no slight. He's a bit of a smarmy-looking bloke but the song is a brilliant balance of catchy boybandishness and the jolly dance-pop Lasgo are known for. The last 2 singles they released with their usual female singer, All Night Long and Lying, were brilliant too - very 80s.